Get Smarter with IoT
By Jim Patience
---
Date 3 February 2016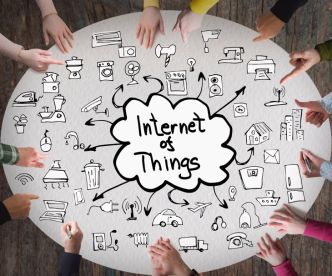 Hard. Earned. Insight.
High Performance IOT platforms are hard to design well.
Without experience, they are typically built poorly, resulting in long delays for new devices and applications, slow and unpredictable performance and high costs to run. However, a well designed IOT platform will allow rapid integration of a wide range of new devices and development of applications, at low cost.
AlertMe – an innovative company – had by 2011 several years of experience in the design and management of "Things," but the difficulties of success were putting unprecedented demand on their platform. And their new shareholder/client wanted to roll out remote heating control and "Safe and Secure" products to their millions of customers.
They were therefore faced, at an early stage, with the challenges of scale and complexity that many current players are only just starting to address.
Differentis worked with AlertMe to design their massively scalable IOT platform. We helped them with its analytics, manage the delivery programme, manage the build and roll out of the business change programmes and support the investors and advisers to meet the challenge of handling over 10 billion IoT data points a month, processing 1 billion smart meter reads a month and providing personalised energy data analytics to 370,000 homes.
Centrica acquired the business in early 2015, which now underpins its well known Active Energy Management, Home security and Home automation package, and is central to their Smart Home offering. There are now hundreds of thousands of devices connected to its systems.